The Player/Caddie Relationship
















Sandra Gal diary: The golfer-caddie relationship
Sandra Gal, Special to USA TODAY Sports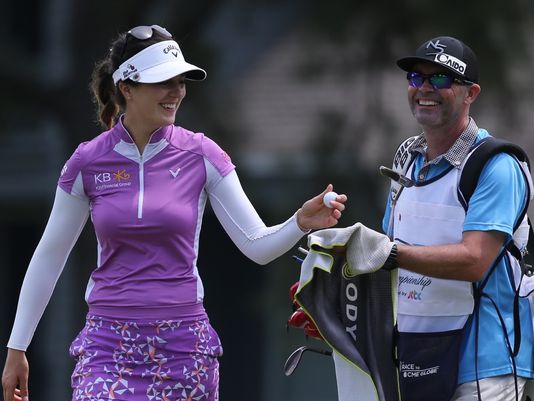 (Photo: Courtesy of Jan Gal.)
Editor's note: This season LPGA golfer Sandra Galwill be writing a weekly diary for USA TODAY Sports to share her adventures on the Tour.
A couple of people expressed interest in getting to know the relationship between a player and a caddie. It is a bit of a gray area in golf and not much has been written about it. The reason is that it varies so much from player to player – simply, it is very individual. All I can offer is my interpretation and insight into a successful partnership.
First of all – let's get one myth out of the way: there is no job application or portal or web site for caddies to get connected to a player and vice versa. Everything works through word of mouth, recommendation and, of course coincidence (I might call it synchronicity).
Also, every player has very different expectations from their caddie – assuming they are looking for a long-term partnership. Expectations range from how much they want the caddie to be involved in their game, e.g. course strategy, clubs selection, reading putts, etc., how much they value/need mental support and how much a friendly connection is important to them.
Personally, I have found one golden rule to be true for caddies: you are never going to find the perfect one, just like you are never going to find the perfect husband. So accepting mistakes is vital! The question is – what are your priorities? Because, let's face it: as a professional golfer, I am going to spend more time with my caddie than I am with my significant other.
I have gone through my share of caddies, but have worked with Shaun Clews for almost three years now. Things that are at the top of my priority list are reliability, commitment and being on the same wavelength. I value that I can trust Shaun with being prepared, that he always gives his best and that we can keep things light and have a laugh.
Vital is also that the numbers he gives me (to the pin/to bunkers, etc.) are correct and he stays level headed, whether I'm having a good or a bad day. We consider us a team and therefore ups and downs are inevitable.
I would say that Shaun's involvement is somewhere in the middle, one extreme being just carrying the bag and the other being reading every putt, lining you up at every shot and attending many practice sessions outside of tournaments.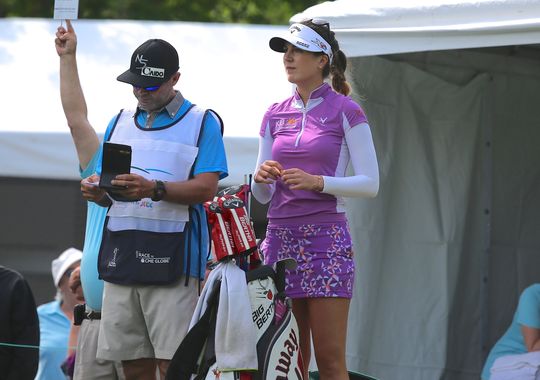 Gal and caddie Shaun Clews at the 2015 Kingsmill Championship. (Photo: Courtesy of Jan Gal)
call him in every once in a while to read a putt, he checks my alignment on the range and he will come out to a couple of practice sessions in the offseason or even during the season to work on distance control with wedges.
We do, however, talk about on-course strategy, how to play certain holes and especially, where to leave the ball in regards of the pin in order to have the easiest putt and avoid short-siding myself (that means missing the green and having very little green to work with to run the ball to the hole).
Now, this was all the official version of what caddies do for players. The unofficial version includes things that are typically not seen. Here, there is also a big differentiation between caddying for a female and a male professional golfer.
As females, we tend to be more emotional than our male counterpart. Hence, patience would be another critical caddie virtue on the LPGA.
Other unseen duties would be listening to players complain about course conditions, sore neck muscles or last night's dinner. Although I don't like complaining, Shaun has other fun challenges with me. For example, I get accused of transforming my golf bag into a portable health food store, I tend to be five to ten minutes late (except for my tee time) and my suitcase miraculously won't close and I need a few things transported to my next event.
But don't get me wrong – there are also a couple of cool perks being a caddie. For example, jumping on a private plane with their player, being able to play some nice golf courses and hopefully sharing the joy of some good golf shots.
All in all, what matters most to me and other great caddie-player relationships is that you help each other out. You have someone to rely on in critical moments when the pressure is on. And even though golf is an individual sport – the caddie-player relationship makes it a team effort.