Handmade Gifts
These are just a few things we create and sell out of our studio…these are great one of a kind gifts for that special Dad. Contact us to make an appointment or to let us know what you're interested in and we will mail it to you!
973.809.0029
okin@StudioOllc.com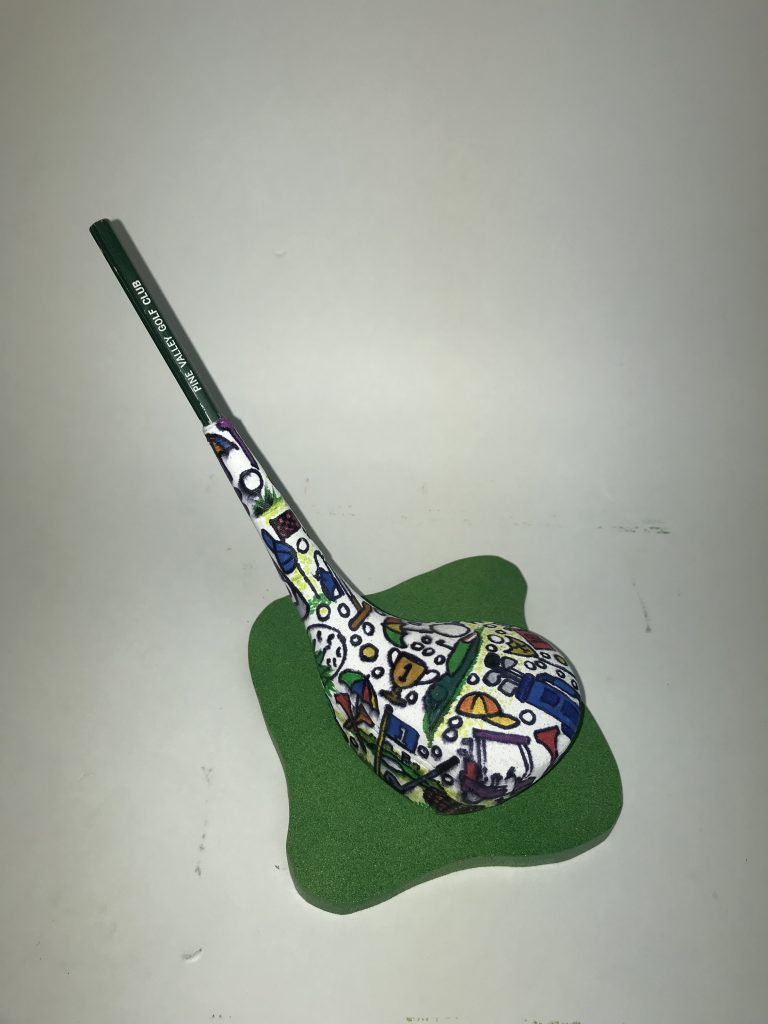 We took an actual driver primed it several times and hand painted golf icons and
mounted it to a painted piece of acrylic…truly a one of a kind piece
For that special kitchen, wet bar, etc. that has the silver look…we took a Ben Hogan driver and polished it up
and painted a solid piece of acrylic to look like aluminum.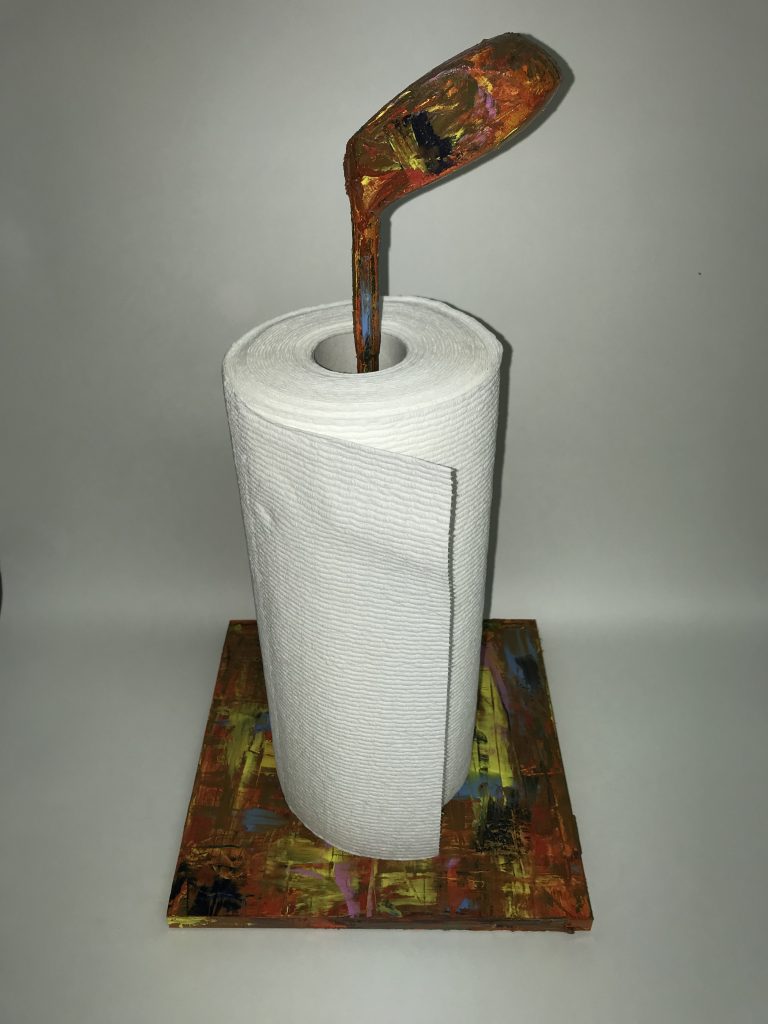 For the creative person who loves golf and art…hand painted base and golf club
Thick base painted gun metal sides with an oak top – gloss finish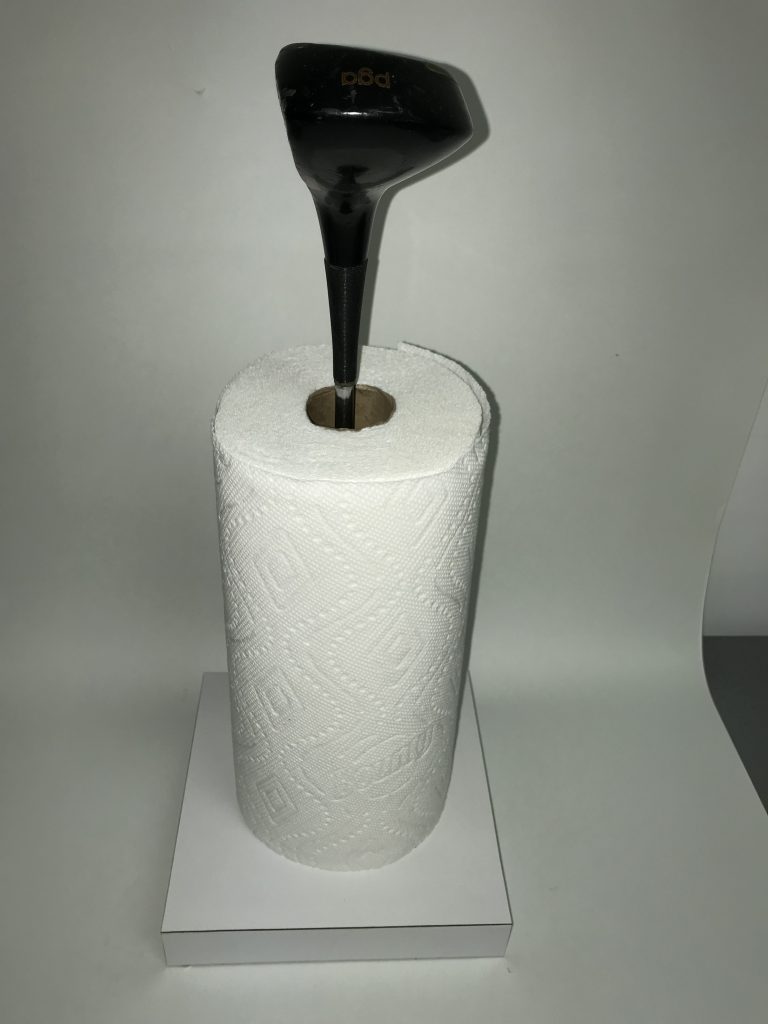 White laminate base.
Thick base painted sides to simulate grass with a black top and lightly speckled green – gloss finish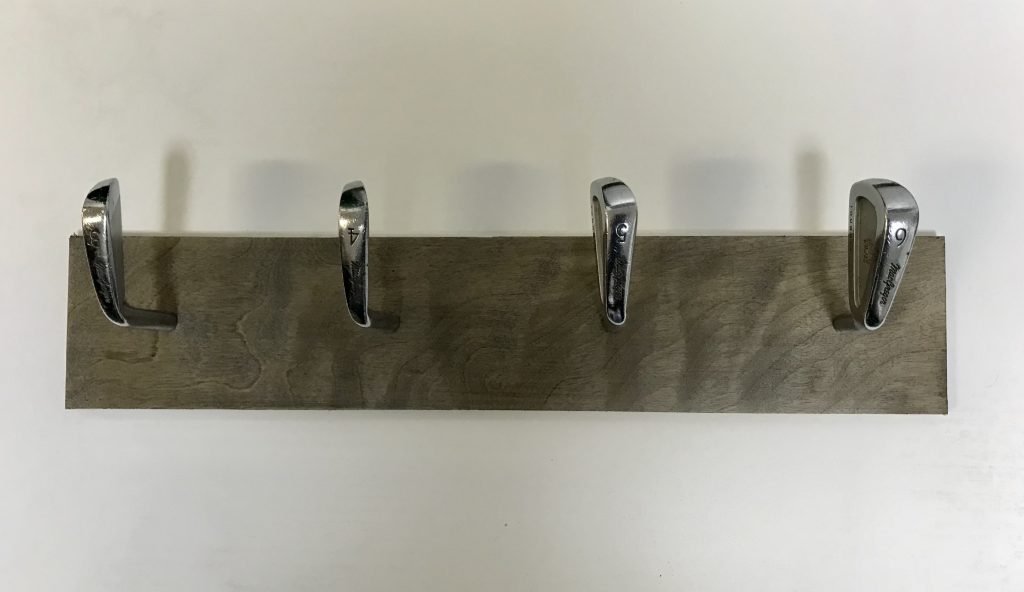 Need a place to hang you jackets, coats, hats. We have several versions of this cool design.