.
.
.
Unique & old items!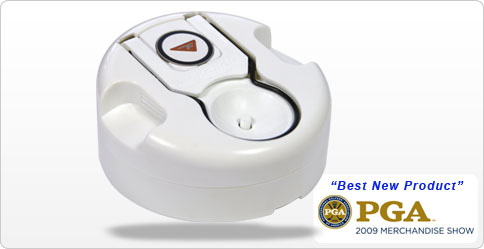 Very cool practice device…Robo Cup www.finetunegolf.com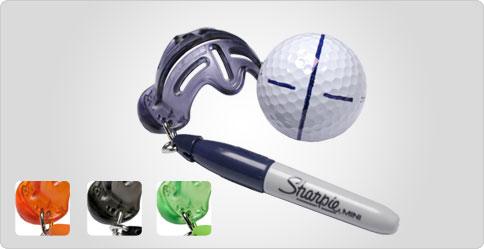 Ball Alignment Tool
Line-M-Up snaps onto your ball and self-centers for straight and accurate markings. New alignment options allow you to mark your ball over 6 different ways!  Underside ridge prevents smearing of line markings. Concave marker slot allows easy marker tip access. Supplied with a matching Sharpie Mini (ball not included).
Used as a playing or training aid by giving you a visual guide to help line up all your shots.  Conforms to USGA rules and is legal to use in competition.
Line up putts – Professional golfers line up their putts, so that they can concentrate on length.
Line up tee shots – For more accurate tee shots, use the line to point you in the right direction.
Practice putting – When a good stroke is made, the line on the ball will roll straight; struck poorly, the line will appear to wobble as it rolls.
Identify your ball – Under the rules of golf, you are required to identify your ball with a mark.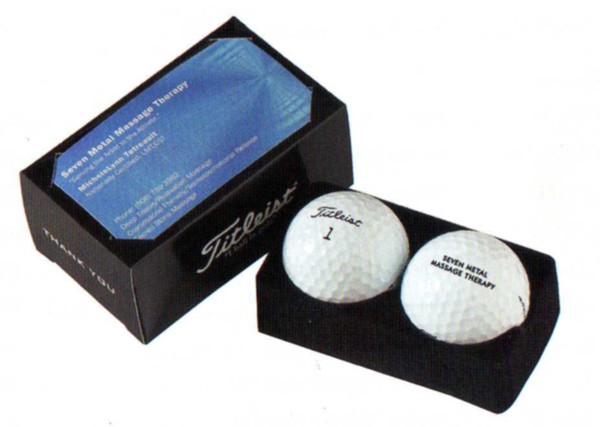 Titleist 2 Ball Business Card Box
Make your business card highly impactful! Business card easily slips into top of the box. Includes to Titleist DT Roll logoed balls in a standard Titleist 2 ball business card box.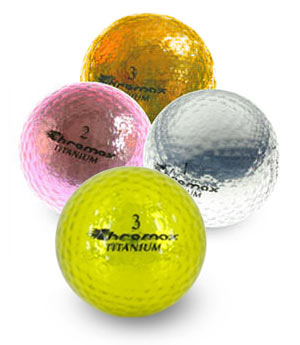 The most notable feature of the USGA approved Chromax Metallic golf ball is the metallic colors. The ball is not just stunningly beautiful; the high energy core and urethane cover make this one of the most playable balls on the market. Shines in the green and easy to find.
The 1.52″ diameter core is one of the largest in the history of golf. Made of poly-butadiene rubber compound blend and perfectly centered to ensure maximum energy return.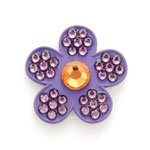 Bonjoc's Flower Collection:
LILAC: Flower with purple crystals and orange center.
Fashionable yet very functional, Bonjoc ball markers are an eye-catching accessory on and off the golf course. Each ball marker is handcrafted with 100% genuine Swarovski crystals and is accompanied with a complimentary magnetic hat clip. Our unique products are the perfect idea for corporate and executive golf gifts and tournament prizes and awards. All of our golf ball markers are packaged in a velveteen carrying pouch for presentation and protection.
See our men's & women's fashion page.
Ladies Fashion
.
Jan Craig headcovers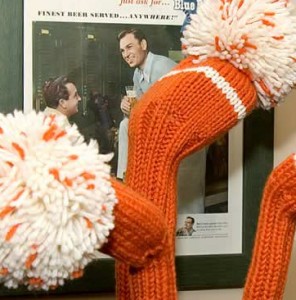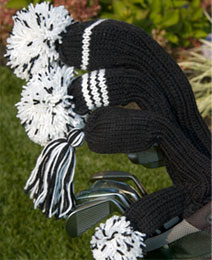 Jan Craig headcovers offer a timeless tradition of style and functionality. In a game steeped in tradition, our classic handmade, custom, wool headcovers with iconic pom pons are an original – recognized as much for form as they are for fashion, by champions on all the major tours and weekend golfers alike.
http://www.jancraigheadcovers.com/index.html
Dress Shoes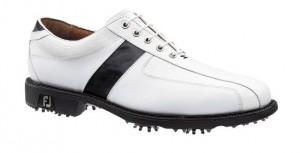 http://www.footjoy.com/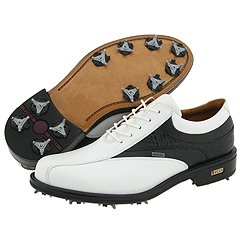 AeroGreen Ladies Golf Shoes
Golf Gloves with Color & Technology

Men & Ladies FootJoy Golf Glove-SciFlex
Golf Gadgets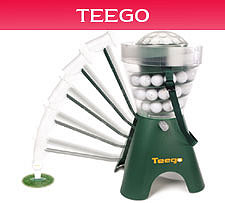 Great idea if you have a bad back and want to practice more…see video.
Old Clubs
.Unique

.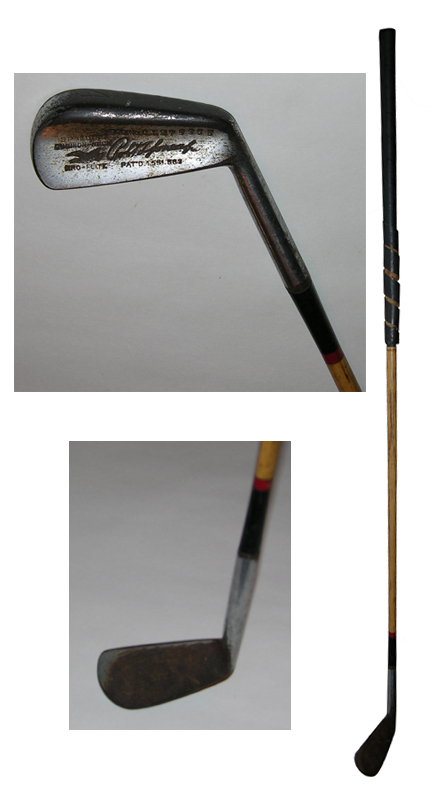 Spalding Cushion Neck Kro Flight 4 iron
This vintage Spalding Cushion Neck Kro Flight 4 iron is in fair condition.  The original leather wrapped grip is in good shape but started to unwind.  The faux wood shaft is in good shape.  Iron head is in fair condition, and started to rust…all engravings are in good shape. Email us with any questions…many more vintage golf clubs will be on shown soon.
Caddie@WhosYourCaddie.net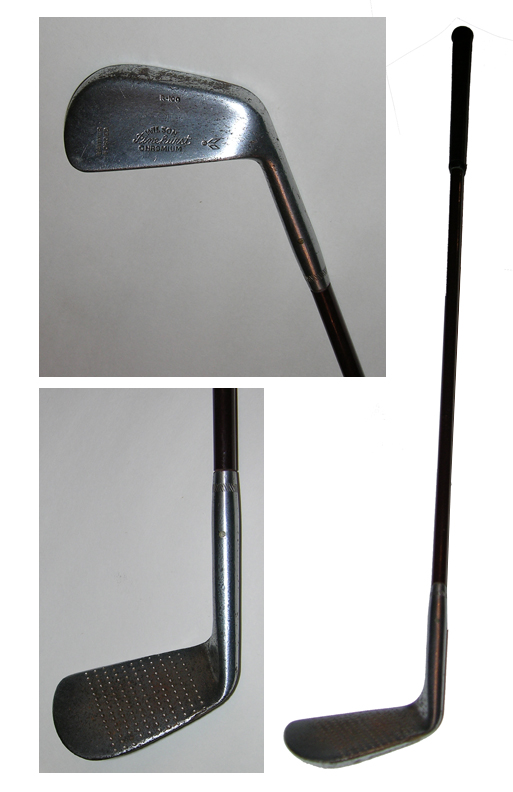 Wilson Pinehurst Chromium R-100 Hammer Forged Spade Mashie 6 iron.
This vintage Wilson Pinehurst Chromium R-100 Hammer Forged Spade Mashie 6 iron. is in good condition.  The original leather wrapped grip is in good shape as well.  The unique dark brown shaft is in great shape.  Iron head is in fair condition, especially for its age…all engravings are in great shape.  In addition, this is a very nice collectible piece.  Email us with any questions.
Caddie@WhosYourCaddie.net