We usually do not focus any one golf golfer after a win…but this one needed to be mentioned. We believe at WhosYourCaddie.net that Bubba Golf will create a new starting point in golf history. It's almost impossible to find a pro today with a home made swing…now find a tour pro…now find a winner of the Masters! Gary Bubba Watson made history on Easter Sunday with an amazing shot…a shot that only a hand full of players could hit.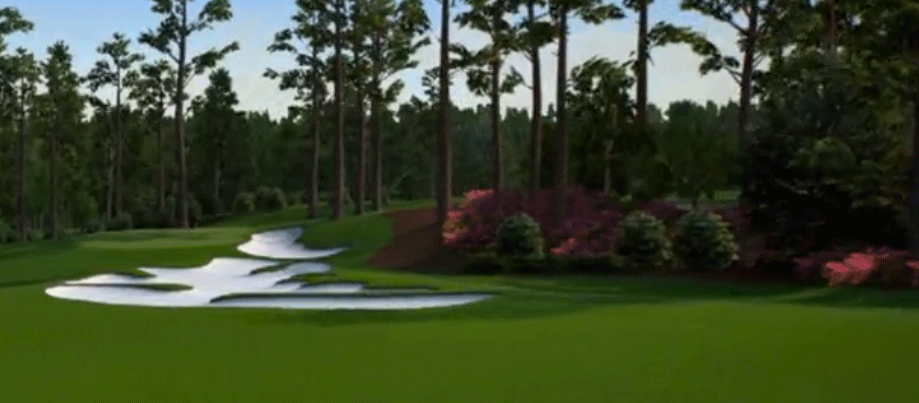 10 Hole…Bubba was in the woods to the right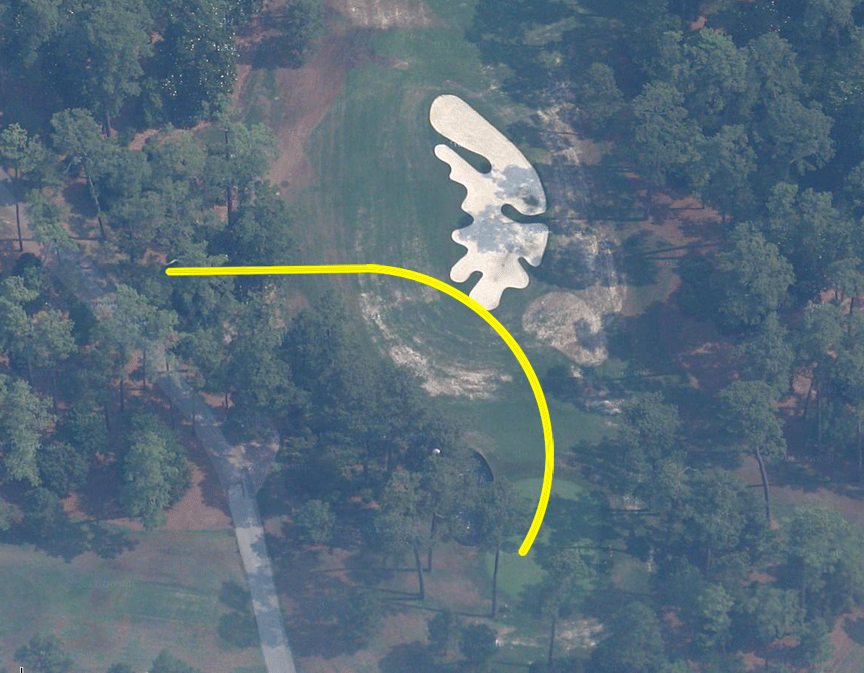 A shot that will be remember as one of the Best to win the Masters!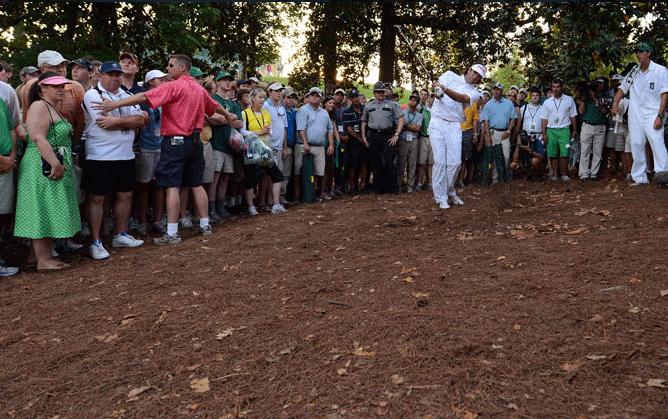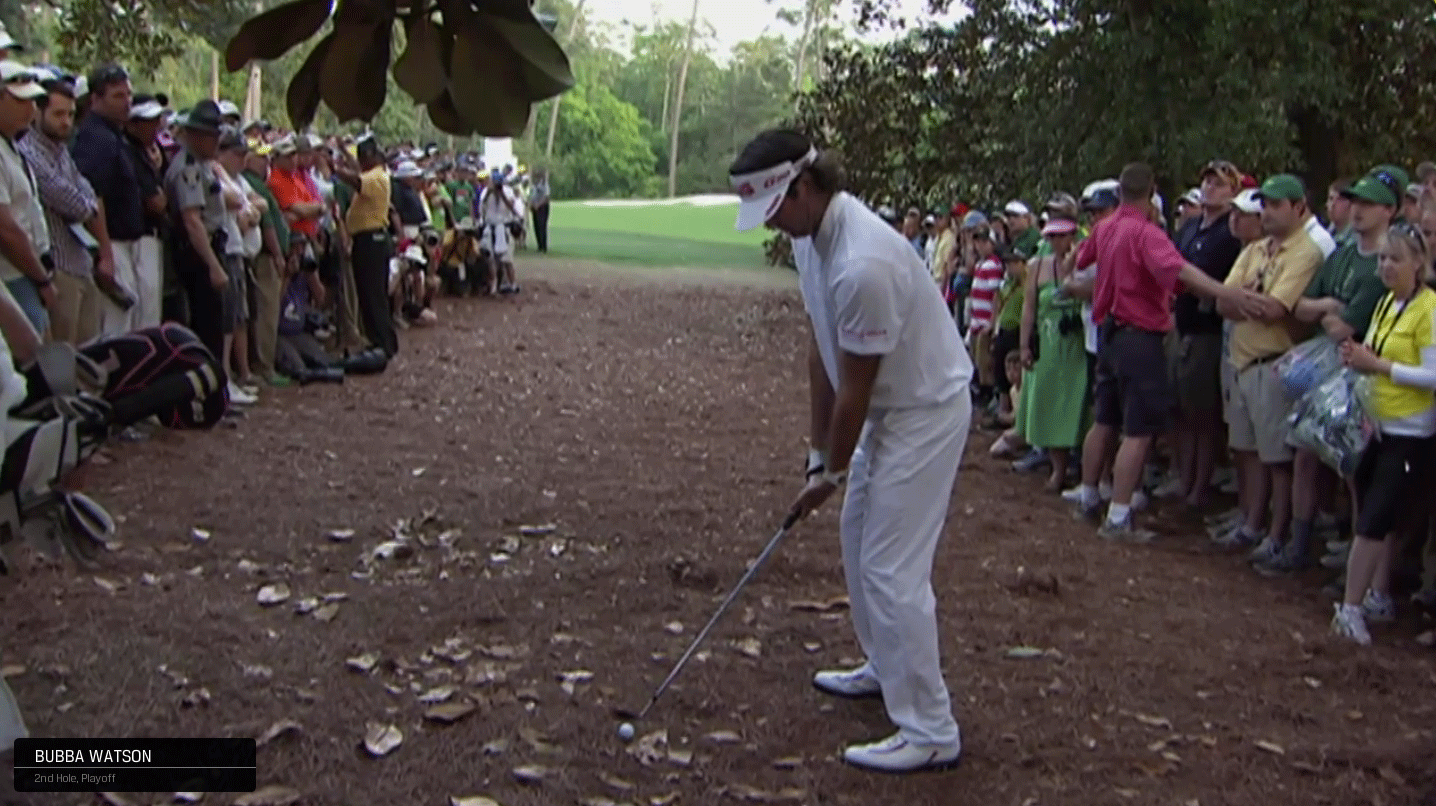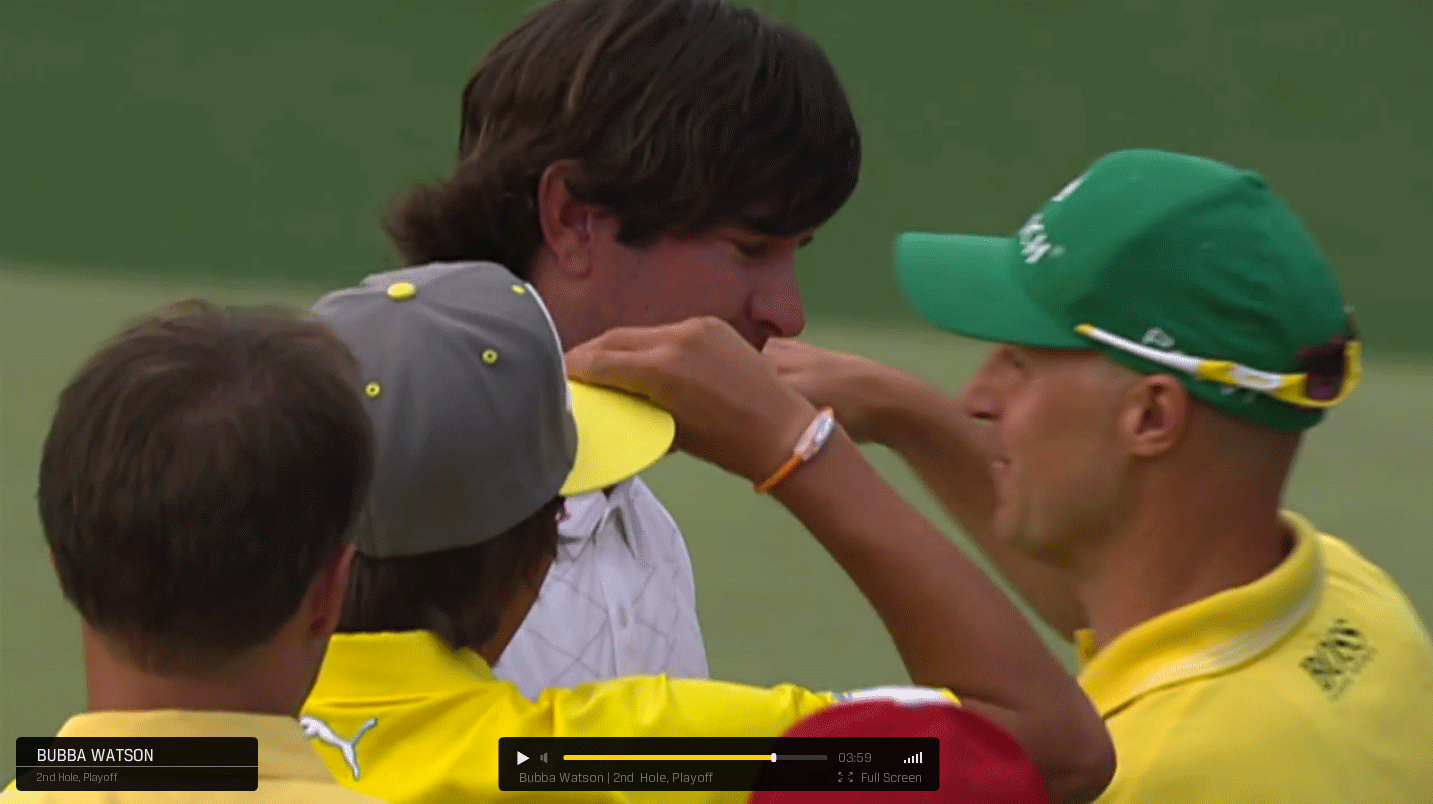 When was the last time you ever saw Touring Pros follow another pro in a playoff…remember this was not the Ryder Cup.
My hats off to Ricky Fowler, Ben Crane and Aaron Baddeley!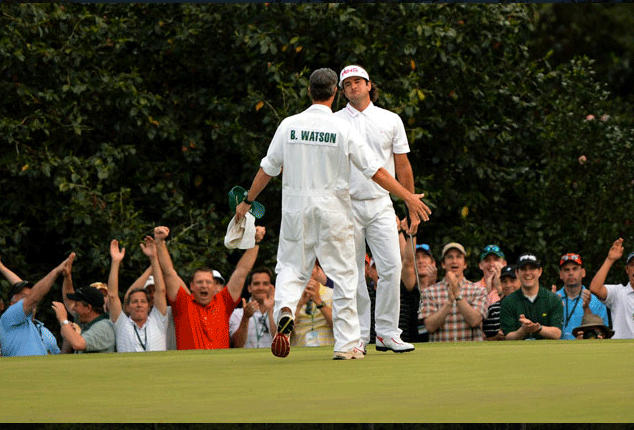 It's great to see Bubba and his caddie an a unique and a best friend relationship
Last but not least, the Masters created the best golf website we ever saw…Masters.com
The video of the playoff and Bubba's win is at…
http://www.masters.com/en_US/videos/index.html