.
.
.
.
.
.

Oakmont Country Club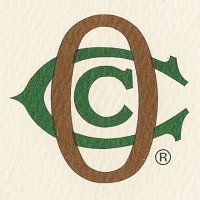 Oakmont Country Club is a prestigious "top five" country club and the "oldest top-ranked golf course in the U. S". It is located in the Pittsburgh suburbs of Plum and Oakmont, Pennsylvania, USA. The club straddles the scenic Allegheny River Valley though uniquely has virtually no water hazards, and now virtually no trees. Some 4000 trees were removed during a recent renovation, but the course has some 200 bunkers and severely undulated greens which greatly contribute to its reputation as one of the most challenging courses in the world. Besides being ranked annually in the top 5 of every course list since the 1960s, it was the first golf course to earn merit as a National Historic Landmark in 1987.[3] It hosted its eighth U.S. Open in 2007, the most of any course. It will also be the site for the 2016 U.S. Open. The Pennsylvania Turnpike separates the eastern seven holes (2–8) from the rest of the course.
This course, the only course designed by Henry Fownes (pronounced as "Phones"), was opened in 1903 and is generally regarded in the golf community as one of the most difficult in the United States. Its USGA course rating of 77.5 is among the highest in the country. It features large, extremely fast, and smooth greens that tilt and undulate in unique ways. All the greens are original except for the 8th which was moved several yards to the left to make way for the Pennsylvania Turnpike in the late 1940s. This course originally had a links layout, but trees were added in the 1950s-1960s, and removed again after the 1994 U.S. Open. The grass on the greens is Poa annua.[7] Par for the members is 71. For the 2007 U.S. Open it plays to a par of 70 with number 9 playing as a long par 4 instead of a par 5 as it does for member play.