.
.
.
.
.
.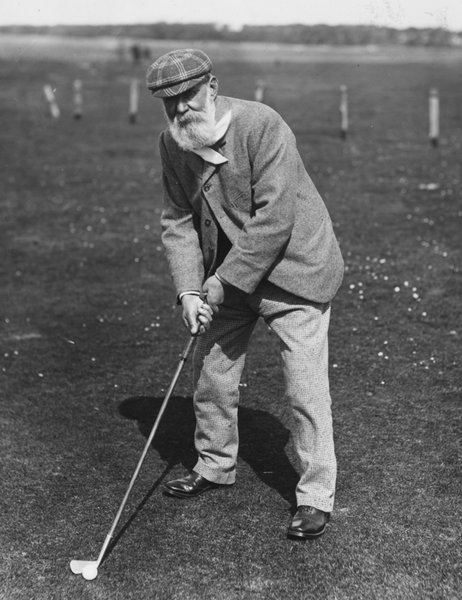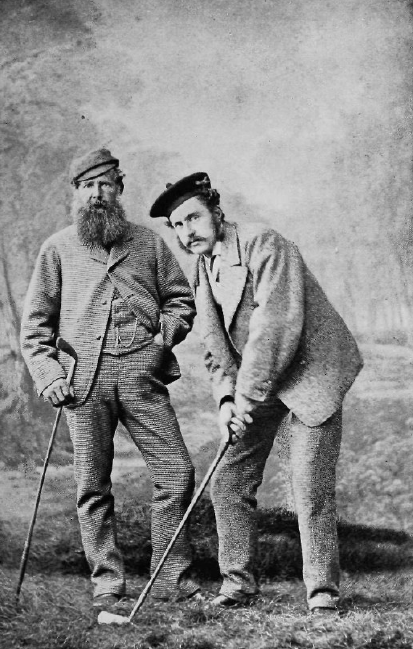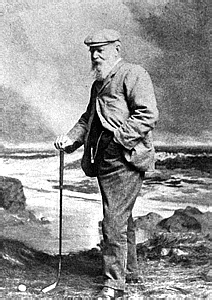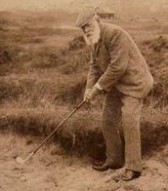 In 1899, Old Tom Morris took on an apprentice greenskeeper at St. Andrews. That apprentice was Donald Ross, the future golf design genius.
Old Tom Morris Biography:
Old Tom Morris is the most influential figure in the early (pre-1900) history of golf. He was a great player, clubmaker, greenskeeper and course designer.
Morris was born in St. Andrews and apprenticed himself to Allan Robertson, considered by golf historians to be the first golf professional. Robertson made featherie balls, and taught Morris the trade. The two often paired together in matches, and according to legend, were never beaten.
When the gutta percha ball arrived on the scene, however, the two split. Robertson demanded that Morris join him in condeming the new ball, thus protecting the featherie business. Morris recognized the guttie as the future, and left Robertson's side in 1849.
Morris left St. Andrews to join Prestwick, where he served as "keeper of the greens." Prestwick hosted the first British Open in 1860, where Morris finished second. But Morris would win four Open Championships during the decade.
In 1865, he returned to St. Andrews as greenskeeper – a position he held until 1904 – and established a clubmaking shop near the 18th green. The 18th green is today named in honor of Old Tom Morris.
Morris pioneered many of what are now considered the first modern approaches to greenskeeping. He also was one of the first great course designers, taking a role in designing or remodeling around 75 courses according to the World Golf Hall of Fame.
Among those Old Tom helped shape are Prestwick, Royal Dornoch, Muirfield, Carnoustie, Royal County Down, Nairn and Cruden Bay – still some of the most famous golf courses in the world.
Old Tom Morris still holds two British Open records: oldest champion (age 46 in 1867) and largest margin of victory (13 in 1862). He played in every British Open until 1895.